The Minnesota Business Coalition for Racial Equity (MBCRE) brings together Minnesota's leading businesses and organizations to build an equitable, inclusive and prosperous state with and for Black residents.
Tiffani will manage all aspects of day-to-day operations, oversee the budget, and act as the external spokesperson for the MBCRE. She will be responsible for developing and implementing the Coalition's strategic plan.
She was selected for this role after a vigorous search process by the MBCRE for her proven leadership, commitment, and skills to grow and lead this new initiative by synthesizing the ideas and vision to appropriate action, infrastructure, and programs.
Tiffani is an employee of General Mills, which is excited to share Tiffani's amazing talents with MBCRE. General Mills is investing in MBCRE by placing Tiffani on assignment with the Coalition; during her term as Managing Director, Tiffani will report to the MBCRE leadership and work full time on behalf of MBCRE.
Tiffani has a long career of successful leadership. At General Mills, she has achieved the Cannes Gold Lion Award for Branded Content & Entertainment and the Gold Medal Award for Remarkable Brand Building. She serves as the Diversity & Inclusion Marketing Network President.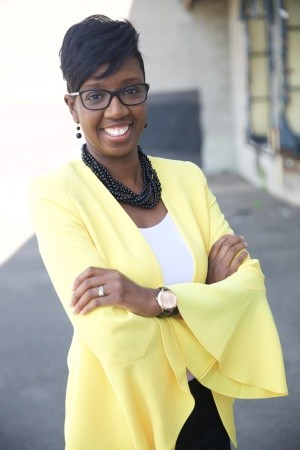 She is a fierce advocate for underrepresented groups and excels at building consumer-centric strategies to achieve impressive growth.  Tiffani serves as President of the Diverse Marketing Community and has been a key leader of the General Mills Black Champions Network. She earned the Black Champions Network President's Award and the Black Champions Network Emerging Leader Award.  In 2018, she served as the MLK Leadership Summit Chair. 
Tiffani holds a Master of Business Administration from the University of Michigan – Ross School of Business. She was awarded Consortium for Graduate Study in Management Fellowship and chosen out of 450 students for the first Ross Leaders Academy cohort. She also holds a Bachelor of Journalism from the University of Missouri-Columbia – Reynolds Journalism Institute.
Tiffani lives in the Minneapolis area with her husband, Dameon, and two sons, Quincy and DJ.
"I am honored to lead the Minnesota Business Coalition for Racial Equity and grateful to General Mills for supporting my assignment to lead this important work. I look forward to working with the steering committee and members to create a more just and prosperous state for Black Minnesotans."
– Tiffani Daniels, Managing Director